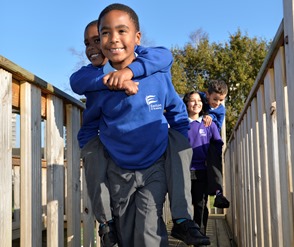 The Board of DBAT is the legal Governing Body for all its schools, but in practice some or most functions are delegated to a Local Board of Governors. This is dependent on the Ofsted category of the Academy, coupled with whether the Academy has a new and experienced Principal.
Local Board members (or governors) are responsible for policy and strategy.  The Headteacher is responsible for the day-to-day running of the school and making sure the policy and strategy agreed by the Local Board is followed.  The Local Board has a large number of legal responsibilities, including:
Making sure the National Curriculum is properly delivered
Arranging for religious education to be carried out
Deciding how to spend the delegated budget
Approving the many different school policies, such as those referring to discipline and behaviour and  health and safety
If you would like to contact the governors, please use the emails below or alternatively phone the school or come into the office.
Chair of Governors - HelenDiles.Easton@dbat.org.uk
Vice Chair of Governors - CeliaMorgan.Easton@dbat.org.uk
The Local Board of Governors (or board members) at Easton CE Academy can be viewed below.
Academy Council Terms of Office and Declaration of Interests 2021-2022 – see below
Local Board Attendance Log for 2020-2021 – see below
Meeting Minutes – see below