'Being different. Belonging together'
Our vision is for our diverse community to grow together, have fun together and excel in learning.
How do we grow together? We say:
'Act justly, love mercy and walk humbly with your God.'  (Micah 6 verse 8)
Acting justly means that we treat each other well and act fairly.  We welcome families of all faiths and races and actively work to understand each other's different backgrounds.  Being merciful means that we use restorative practices to mend relationships when things go wrong.  Walking humbly means that we understand that everyone is important here and everyone is listened to.
How do we have fun together?
We have so many opportunities at Easton.  We love sport, playing in our extensive grounds, cooking and eating together, learning about festivals, going on trips, welcoming visitors, making music and art.  Ofsted (Nov 2019) said that Personal Development was 'Outstanding'.
How do we excel in learning?
We teach writing using Talk for Writing and have seen very successful writing results.  We teach maths and phonics using nationally recognised schemes and see children making great progess.  We have three libraries across the school and foster a love of books and reading.  We are ambitious for all our children and work closely with parents to support home learning.
Our learning characteristics help us learn:
Critical thinking, Teamwork, Resilience, Creativity
These areanother way of expressing our 'Easton Es': Excellence with Equity, Endeavour with Enjoyment.
Our Calm School Code helps us behave well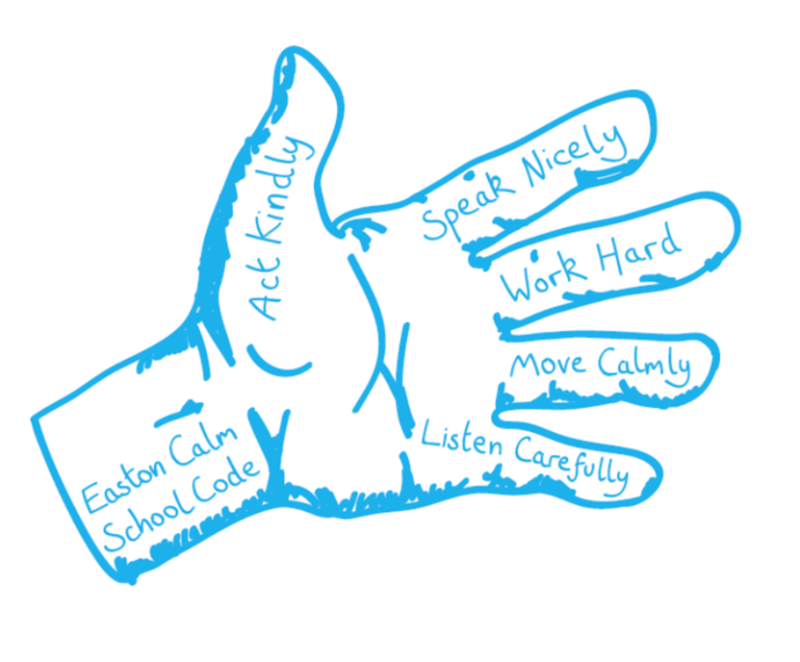 Our Foundation
We are a church of England school within the Diocese of Bristol Academies Trust (DBAT) and are true to the Church of England's vision for education; 'being deeply Christian in its inspiration and healthily plural in its operation'.
We offer all our children and families a chance to experience 'life in all its fullness' by;
Educating for wisdom, knowledge and skills
Educating for hope and aspiration
Educating for community and living well together
Educating for dignity and respect